Professional Upholstery Cleaning
We have equipment that cleans virtually every type of upholstery on the market.
Sofas, Loveseats, Sectionals, Chairs and Ottomans.
Call us today to get your all inclusive estimate and schedule your appointment. Or use our Request an Estimate form.

Call Now! 602-702-9456
Upholstery Cleaning
Our technicians use various types of methods for all your carpet and upholstery cleaning needs. There are various upholstery cleaning methods, but these can be categorized into two main areas: wet and dry cleaning.
Sweettouch professional technicians have equipment that cleans virtually every type of upholstery on the market, including Microfiber which is a synthetic fiber make of polyester, polypropylenes, and typically known as plastic. Jacquard fabric features a raised pattern that is woven (Instead of printed) and Velvet upholstery is a woven fabric of silk, cotton, or nylon.

Before we start any upholstery cleaning process, our technician will inspect each piece of furniture to create a custom cleaning plan. Wet or Dry Cleaning?

Once the furniture has been inspected, we will vacuum each piece of furnishing. The cleaning method is determined based on the make and material, our trained specialists get to work removing stains, restoring color, and reviving your upholstery.
As we finished cleaning your furniture, we will move everything back where it belongs smelling fresh and new again! Ask your tech about our Sweettouch Stain Guard™ fabric-resistant protective coating.
Call Us for a FREE Estimate!
Topical Treatment / Upholstery
Upholstery Cleaning for pet smells. We're able to locate pet urine with a blacklight on your sofa or chairs. Typically, we can use a topical spray that binds to urine, crystallizing the spot. In most cases, the damage is Isolated to a small spot and calls for a solution called Odor Stain Remover (OSR). When mixed with 265-degree water, OSR permanently removes pet urine odor contaminations on upholstery. Also, it has many added benefits including no lingering fragrances, a one-time treatment, complete stain removal, non-allergenic formula, and it works in about 30 minutes using the power of oxidation to remove both pet urine odors and stains. Using (OSR), changing the chemical composition of any proteins in (urine, feces, blood). After saturation, we will extract the (OSR) and clean your carpets to finalize the process. This is the most effective pet odor and stain treatment available without replacing your furniture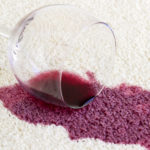 Red Relief/Stain Removal
With sufficiently protected carpets, difficult red stains from wine, Kool-Aid, and Fruit Punch will come up with just a white towel. If blotting with cool water doesn't work, our carpet cleaning company can apply our special treatment for red spills, so it won't become a permanent stain. We can let you know if it will come out completely.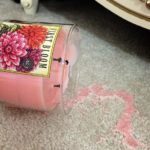 Wax Removal
If you happen to spill some candle wax on your carpet, or your 2-year old created a new masterpiece in his room with crayons, don't just throw a rug over it! Our carpet cleaning company offers wax removal services and we also have treatments for every color under the rainbow, because it is never the white candle that is knocked over!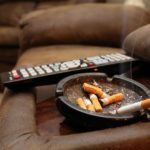 Odor Removal / Cigarette Smoke
We offer two types of odor removal depending on the cause. Unbearable odors from smoke damage (either from fire or cigarettes) require thermal fog treatment. Other stubborn odors can be eliminated with our ozone treatment. We also offer disinfecting and deodorizing in case of neglected water damage that has begun to form into mildew and smell.
If you need the Best Cleaning Services in the Valley, Contact Us !!!
If you need high quality, fast and reliable Carpet Cleaning, Tile or Grout Cleaning, Pet Stain and Odor removal.
Call us at 602-702-9456 or use our Request an Estimate form to get your all inclusive estimate and schedule your appointment.

We provide carpet cleaning services for Phoenix, Glendale, Peoria, Scottsdale, Avondale, Goodyear, Buckeye, Surprise, El Mirage, Estrella, Litchfield Park, Paradise Valley, Tolleson, Sun City West, Tempme, Mesa, Chandler and the surrounding Arizona areas.